Sign Language Interpreting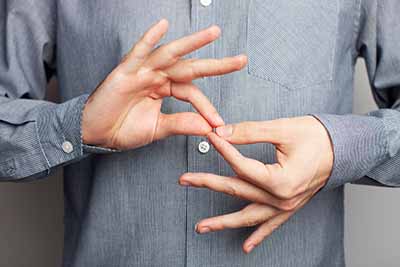 Professional Interpreter Exchange provides interpreting, transliterating and tactile services to deaf, deaf-blind and hard-of-hearing clients in the Maryland, Washington, DC and Northern Virginia region. A majority of our interpreters are RID, NAD and EIPA certified.
We also provide Certified Deaf Interpreters (CDI) for specific situations that require an interpreter who is deaf themselves to facilitate communication between the consumer and the hearing interpreter. Learn more about CDIs.
Under a time crunch? No problem. Although we prefer to staff our assignments a week or more in advance, we specialize in meeting service needs on short notice. If you have an immediate need, call our 24-hour emergency number, 410-389-8820.
To learn more about translation services, visit our resources page.