Events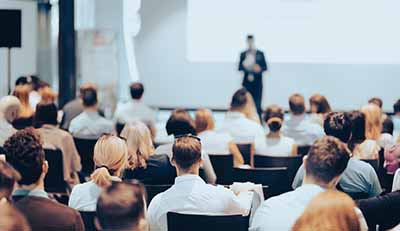 PIE is a respected provider of professional seminars and workshops for the interpreting community.
Our events are popular because we use our industry experience and the relationships we have developed over the past 15 years to extend high-quality programs that are immediately applicable to real-world work settings.
By participating in a PIE event, you will:
Stay current on industry innovations and trends

Create powerful relationships

Establish or maintain your presence in the marketplace

Improve the effectiveness and efficiency of your interpreting skills

Receive RID-accredited continuing educational credits (CEU)

Persons interested presenting at future PIE events should submit a brief abstract of their proposed topic to Director of Interpreter Services, dis@pieinc.com.
For more information about PIE events, please contact Sylvia Imbarlina, Senior Administrative Assistant at (301) 725-3402 ext. 14, Sylvia@pieinc.com.